so tim went to broken social scene in boulder this weekend. vanessa went to regina spector. both said they'd write about it for all of you who read this. but did they? nope. yeah i'm calling you guys out. too busy? really? really? cause i feel pretty busy...

so now, per usual, it's up to me to write something about something that someone will read.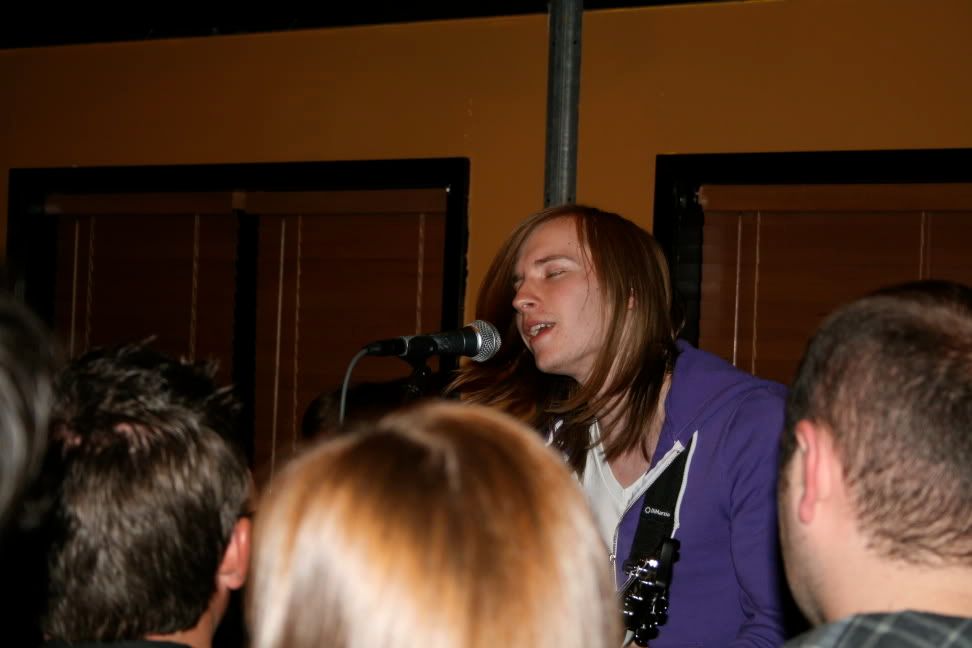 i turned thirty this weekend and threw a party. brighten played the show and we raised $1000 for invisible children, a non-profit that helps kids in uganda. brighten has toured with cute is what we aim for, eisley, this providence, hawthorne heights and more, but remain relatively unknown. that's about to change though as they're real close to finally breaking through and signing a nice record contract. and since you asked, jimmy, justin and alex are some of the nicest guys around.


the lionelle also played the show and i love them. a lot of people hate them which isn't surprising (tate's unkempt, airy vocals attract some while driving others away). neon trees played (they're moving to california) and so did john allred. it was perhaps the best thursday night show we've done in a while.

speaking of good thursday night shows, this thursday the cafe
has the new frontiers coming through. the new frontiers are the new militia group darlings and actually have enough class and style to possibly stave off tmg's complete nose dive into mediocrity (see mobile, see driving east, see ronnie day). tnf are heading out with manchester orchestra and if their album came out in 2007, it would be in my top 5. as it is, it will have to wait until 2008. doors are at seven and let's become actors will be headlining the show.

and lastly, i spoke with drew, the drummer from vedera and their record is coming along and should be out in spring of 2008. they'll get back out on the road in february 2008.