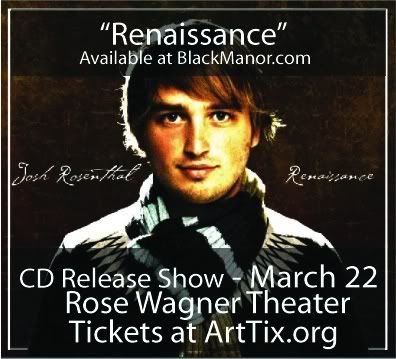 there are still a few tickets left for josh rosenthal's cd release show on saturday night at rose wagner theatre. snag tickets at any arttix location. and on a side note: will anyone give this guy some credit? he's almost sold out a 500-seat venue at $11 a ticket.

john allred opens the show also.

for a review of josh's newest cd renaissance, click here.