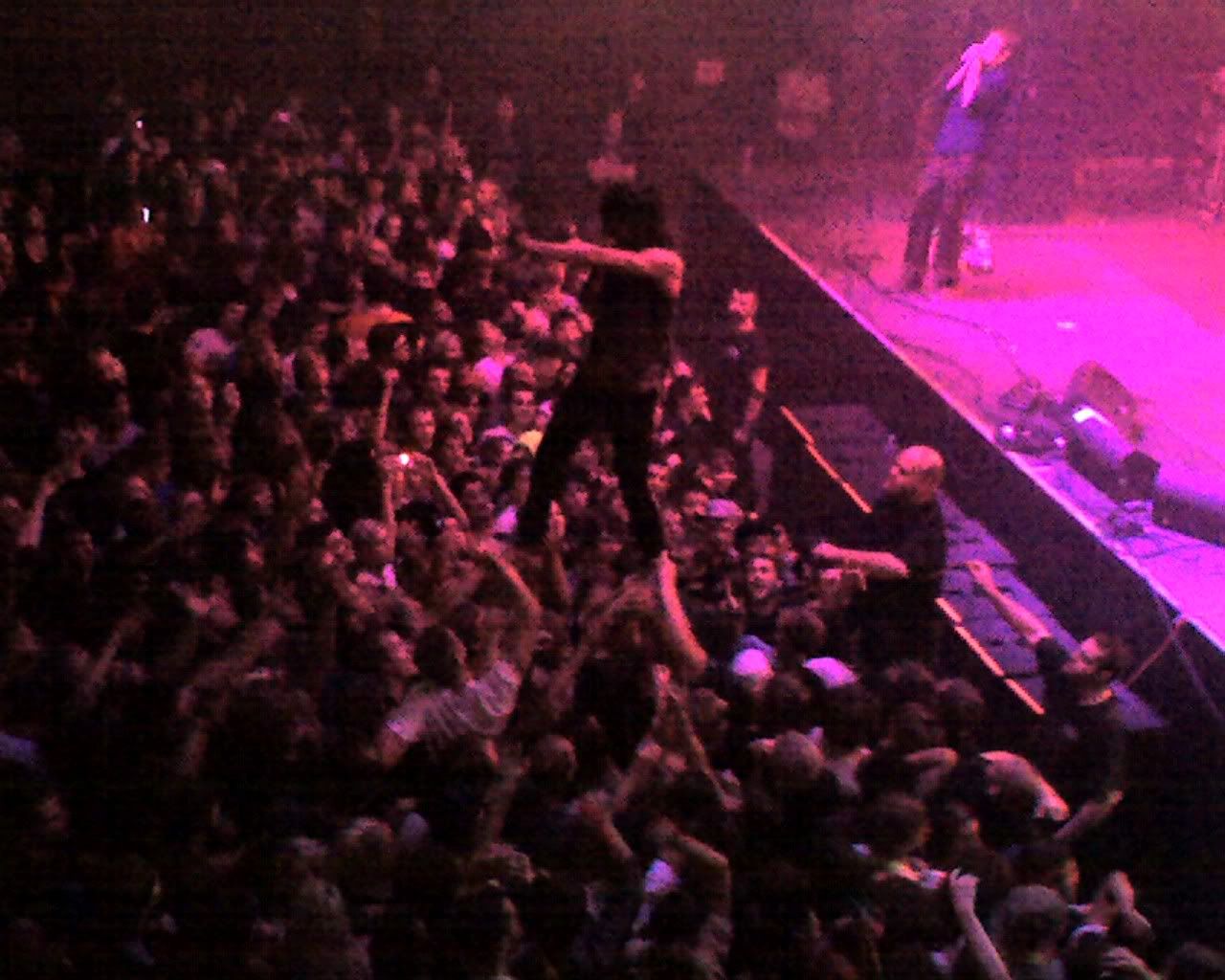 lawrence (new sound guy at the cafe and guitarist from bastian) and i went to the hardcore show tonight at saltair. among the nineteen bands on the bill, we saw the devil wears prada, scary kids scaring kids and emery.

i am not a hardcore screamo kid, but went to see some old friends and had a great time seeing them. here's what i learned about hardcore shows and the scenesters that make it tick.

1. if underoath ever dies we have a spare (besides every screamo band of the last few years). the devil wears prada is good, but they're awfully similar to uo.

2. one raver can wreck a show for 1,000 kids. seriously who thinks that anything at saltair is a rave? if you see 50 other tweakers busting out their glow sticks, then please, join them. if you're the only one though, keep it in your pocket and wait til you're in front your hallway mirror.

3. scene kids = black t-shirts. it's been a few years since my last hardcore show, are we really still on black t-shirts? really?

4. emery should get another guitarist if they want to continue as a band. one guitar for a hard band is not enough to win over a 1,000 kiddos just waiting around to hear "walls" before the next band one takes the stage.

5. sexy dancing should never happen. especially at a hardcore show. if alcohol makes you want to sexy dance with your lady, then don't drink at a hardcore show.

6. hardcore bands = weird keyboardists. keyboarders? keyists? whatever they're called, you better have one and he'd better dance around like he has a fish in his pants and play about four notes per song. if possible, he should at some point, crowd surf during a guitar solo.

i'm going to mewithoutyou and brand new and thrice on saturday, so i may have a part two to this blog. and as a side note, why is mewithoutyou touring with hard bands?