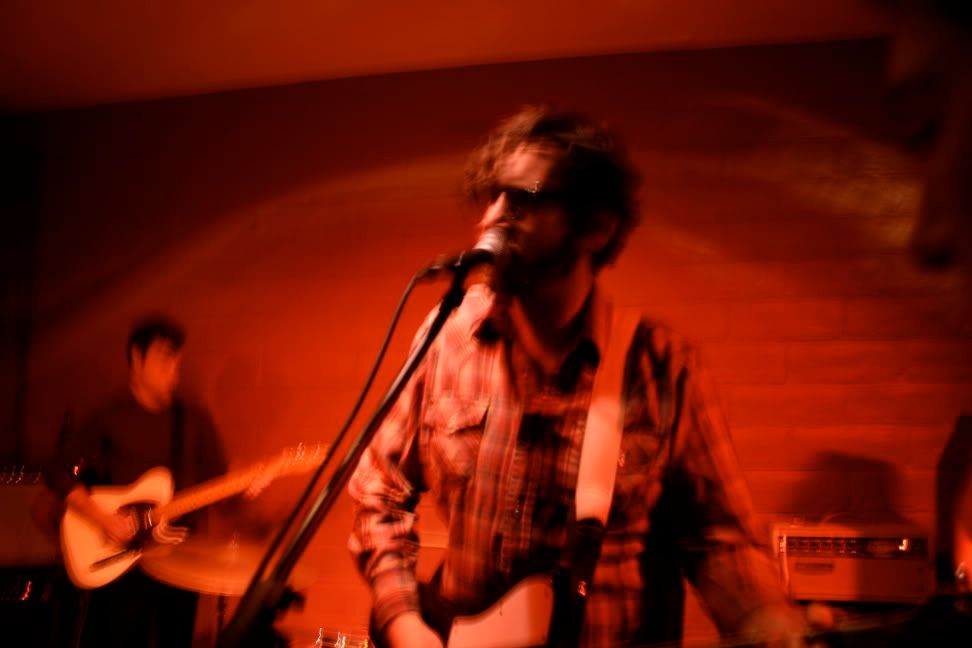 i was all set to up and move to chico...until jay and silent bob showed up at the surrogate show tuesday night at the coda cafe in chico. but even these two annoying guys couldn't wreck my enthusiasm to see chris keane and his band. if you read the blog you know that surrogate's love is for the rich was one of my favorite albums of 2007. even after a full year of listening to that cd, seeing it performed live is still completely enjoyable, and well worth a drive to chico (i actually was in san fran so the drive to chico was a no-brainer). the entire set came from love is for the rich even though chris is currently writing material for a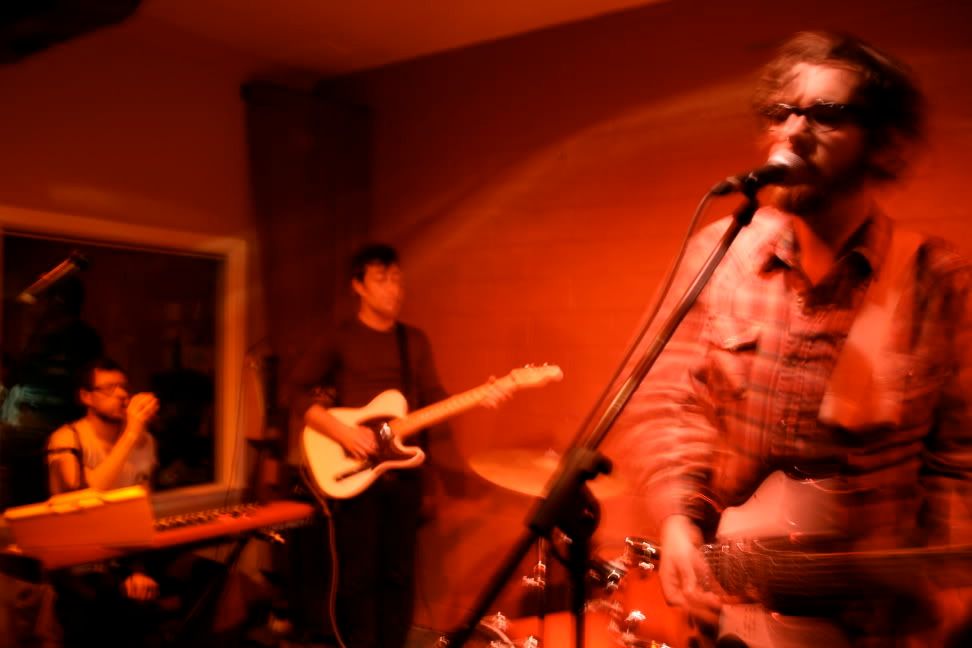 new album that he tentatively plans to record this summer.

seriously i think the last 36 hours of my life here in chico have been near-perfect. it's too bad jay and silent bob showed up and helped me decide to stay in salt lake. and for the record, peter (tour manager for the maine) is definitively the funniest man i've ever known.

thanks to lawrence for snapping these photos, now we're off to drive home for 10 hours because weatherbox and jet lag gemini are playing the cafe wednesday night.